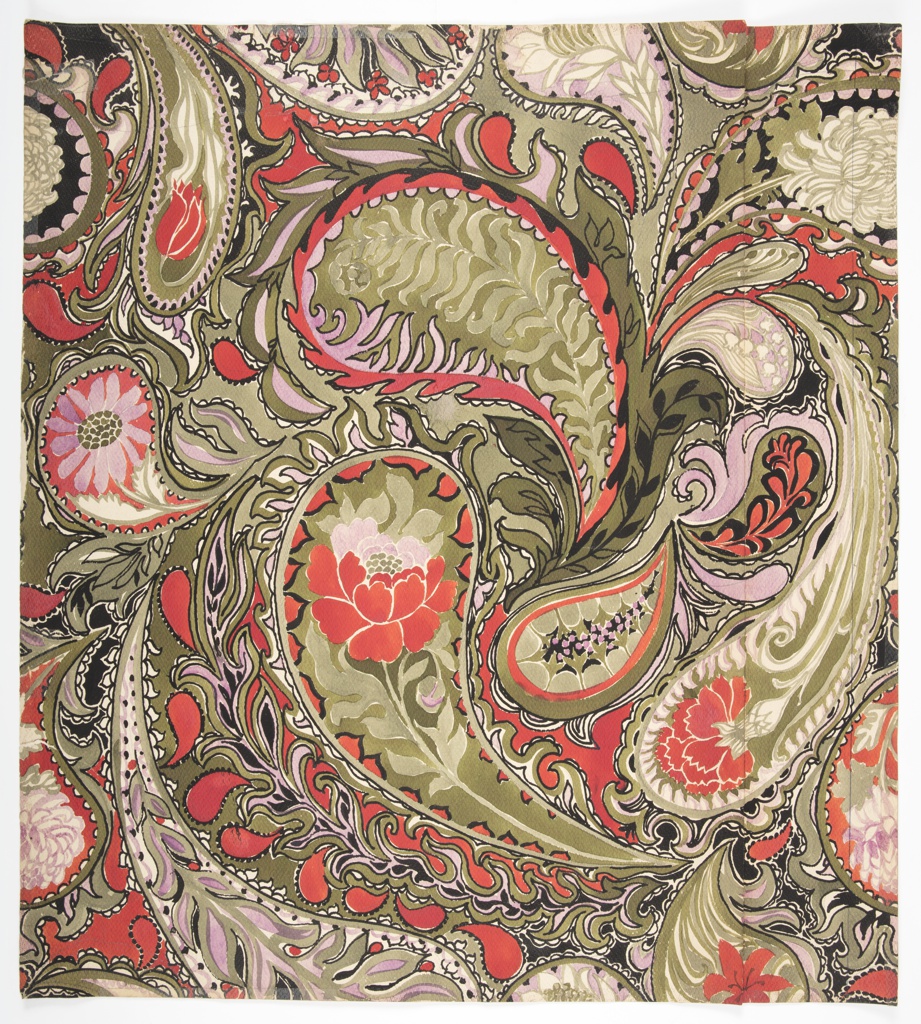 Object Timeline
| | |
| --- | --- |
| 1975 | Work on this object began. |
| 2019 | |
| 2021 | |
| 2022 | |
This is a Drawing. It was designed by Suzie Zuzek (Agnes Helen Zuzek dePoo) and made for Key West Hand Print Fabrics, Inc.. It is dated © January 6, 1975 and we acquired it in 2019. Its medium is brush and red, pinkish-purple, and olive green watercolor, pen and black ink, graphite on cream paper. It is a part of the department.
This object was donated by The Original I.P. LLC. It is credited Gift of The Original I.P. LLC.
Its dimensions are
H x W: 76.2 × 68.6 cm (30 × 27 in.) Mat: 101.6 × 76.2 cm (40 × 30 in.)
It is inscribed
Worksheet/form attached to verso with information and instructions printed in black and inscribed in pen and blue ink, including the name, date, size, number of screens, and screen order.
Cite this object as
Drawing, Garden Paisley; Designed by Suzie Zuzek (American, 1920–2011); brush and red, pinkish-purple, and olive green watercolor, pen and black ink, graphite on cream paper; H x W: 76.2 × 68.6 cm (30 × 27 in.) Mat: 101.6 × 76.2 cm (40 × 30 in.); Gift of The Original I.P. LLC; 2019-11-10