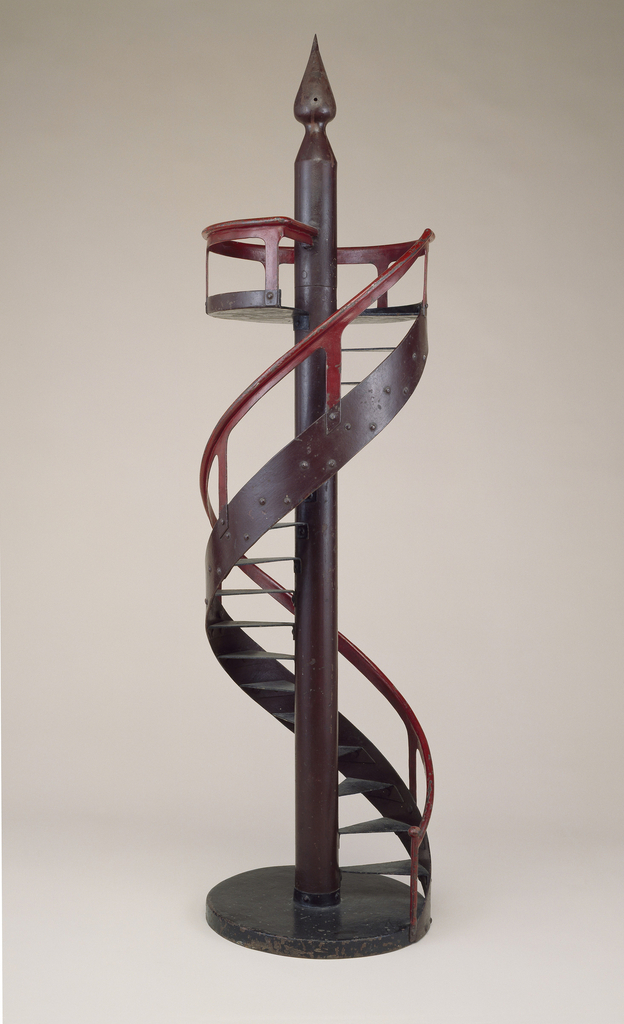 Staircase Model (possibly France)
This is a staircase model. It is dated mid-19th century and we acquired it in 2007. Its medium is bent and painted wrought sheet and cast iron. It is a part of the Product Design and Decorative Arts department.
This object was donated by Eugene V. Thaw and Clare E. Thaw. It is credited Gift of Eugene V. and Clare E. Thaw.
Its dimensions are
H x W x D: 103 x 40.5 x 26.5 cm (40 9/16 x 15 15/16 x 10 7/16 in.)
Cite this object as
Staircase Model (possibly France); bent and painted wrought sheet and cast iron; H x W x D: 103 x 40.5 x 26.5 cm (40 9/16 x 15 15/16 x 10 7/16 in.); Gift of Eugene V. and Clare E. Thaw; 2007-45-19