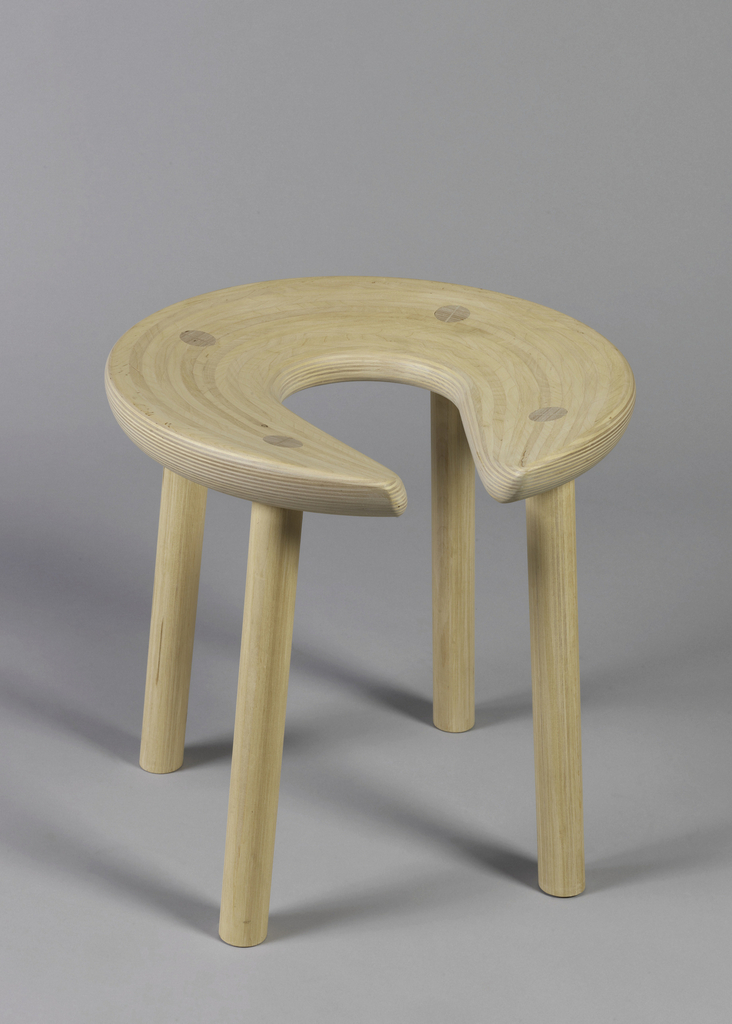 This is a Sauna stool. It is dated 1952 and we acquired it in 1993. Its medium is birch. It is a part of the Product Design and Decorative Arts department.
It is credited Museum purchase from Decorative Arts Association Acquisition Fund.
Its dimensions are
43.3 x 42.7 x 42.7 cm (17 1/16 x 16 13/16 x 16 13/16 in. )
It has the following markings
Stamped underneath seat: "ANTTI NURMESNIEMI"
Cite this object as
Sauna Stool (Finland); birch; 43.3 x 42.7 x 42.7 cm (17 1/16 x 16 13/16 x 16 13/16 in. ); Museum purchase from Decorative Arts Association Acquisition Fund; 1993-38-1