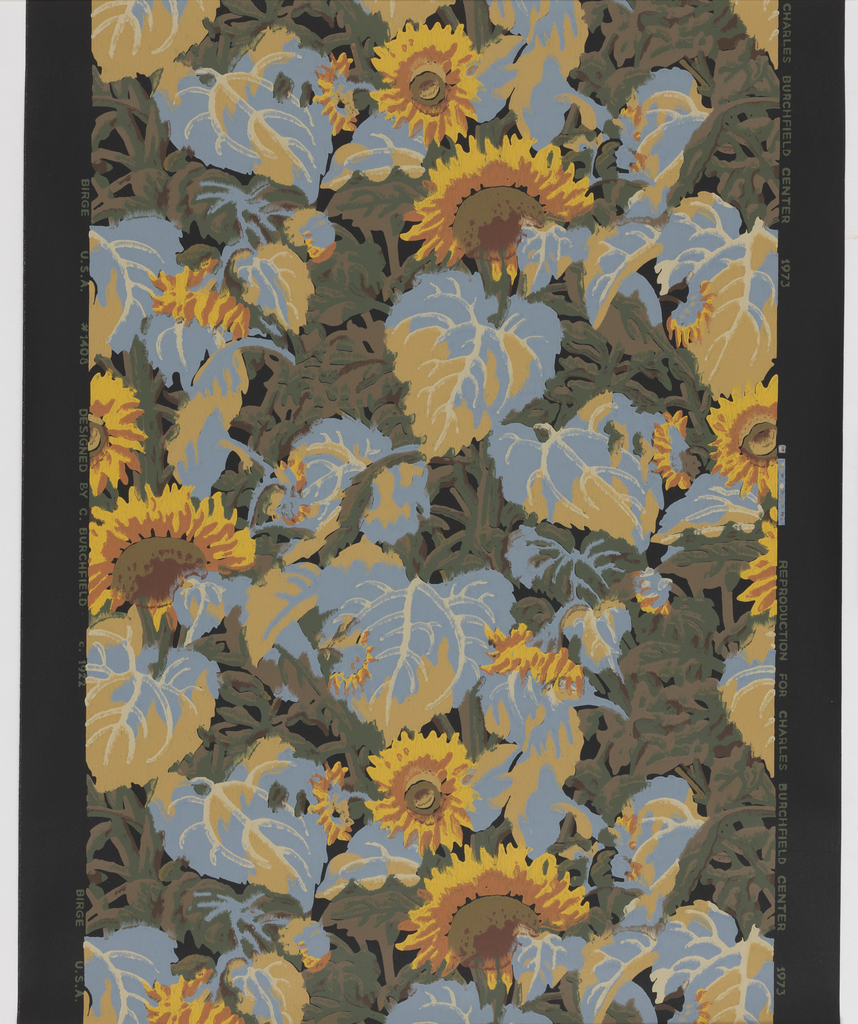 Object Timeline
| | |
| --- | --- |
| 1973 | Work on this object began. |
| 1992 | |
| 2017 | |
| 2022 | |
This is a sidewall. It was manufactured by M.H. Birge & Sons Co.. It is dated 1973 and we acquired it in 1992. Its medium is machine-printed paper. It is a part of the Wallcoverings department.
It is credited Gift of Edna Lindemann.
Its dimensions are
Overall: 71.5 x 55.5 cm (28 1/8 x 21 7/8 in.)
It is inscribed
Printed in selvedge: "Designed by C. Burchfield c. 1922" and "Reproduction for the Charles Burchfield Center 1973."
Cite this object as
Sidewall, Sunflowers; Manufactured by M.H. Birge & Sons Co. (United States); USA; machine-printed paper; Overall: 71.5 x 55.5 cm (28 1/8 x 21 7/8 in.); Gift of Edna Lindemann; 1992-109-6