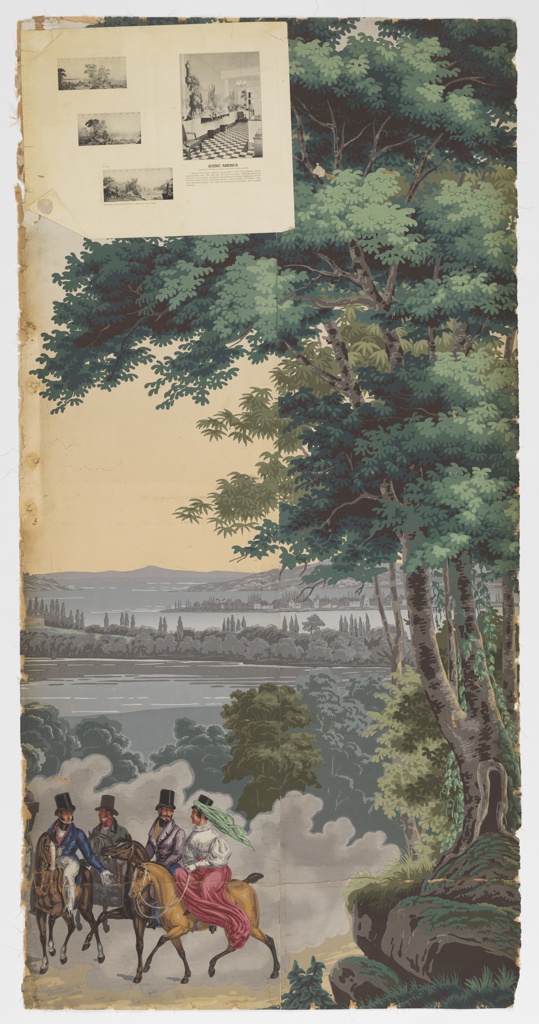 Scenic Panel, Scenic America
This is a Scenic panel. It was created by Jean-Julien Deltil and printed by Zuber & Cie. It is dated 1834–36 and we acquired it in 1954. Its medium is block-printed, canvas mount. It is a part of the Wallcoverings department.
This object was donated by Diament & Co., A.L.. It is credited Gift of A.L. Diament and Company.
Its dimensions are
177.5 x 90.5 cm (69 7/8 x 35 5/8 in.)
Cite this object as
Scenic Panel, Scenic America; Jean-Julien Deltil (1791 – 1863); France; block-printed, canvas mount; 177.5 x 90.5 cm (69 7/8 x 35 5/8 in.); Gift of A.L. Diament and Company; 1954-147-2