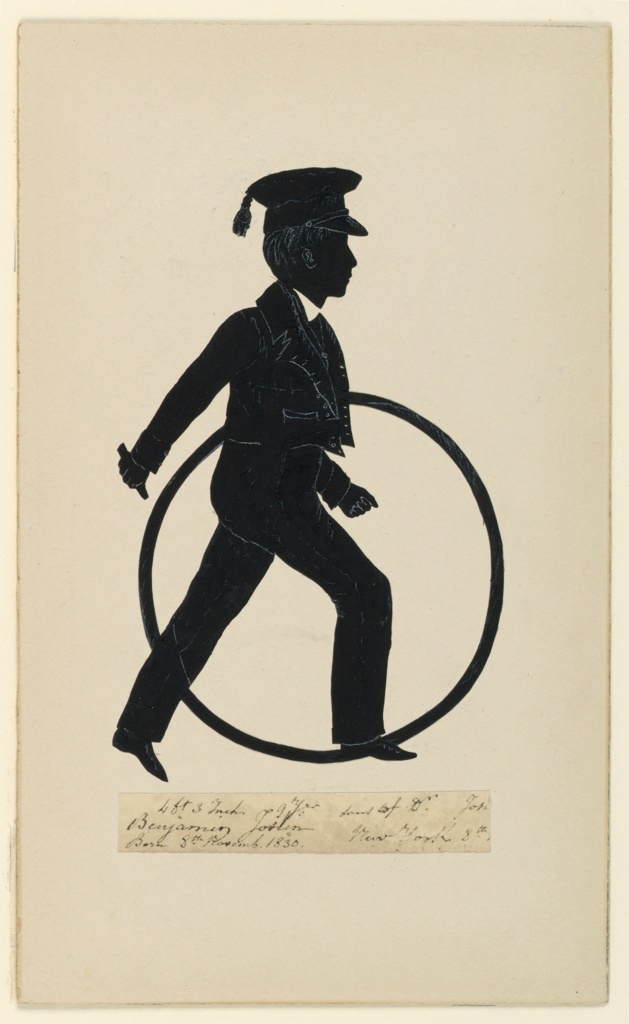 Silhouette, Portrait in Silhouette
This is a Silhouette. It was created by Augustin-Amant-Constance Fidele Edouart. It is dated 1839-1849 and we acquired it in 1914. Its medium is scissor-cut black paper on white paper. It is a part of the Drawings, Prints, and Graphic Design department.
This object was donated by Arthur S. Vernay. It is credited Gift of Arthur S. Vernay.
Its dimensions are
25.3 × 15.5 cm (9 15/16 × 6 1/8 in.)
It is inscribed
Manuscript label on verso. Inscription on recto: Benjamin Joslin Bn 8th November 1830 N.Y. 8th November 1839 9 yrs. 43." Black frame labelled: "This silhouette... was cut by August Edouart during his visit to the U.S. 1839-1849 Arthur S. Vernay 12 East 45th Street New York."
Cite this object as
Silhouette, Portrait in Silhouette; Augustin-Amant-Constance Fidele Edouart (French, active England and USA, 1789 - 1861); scissor-cut black paper on white paper; 25.3 × 15.5 cm (9 15/16 × 6 1/8 in.); Gift of Arthur S. Vernay; 1914-42-4