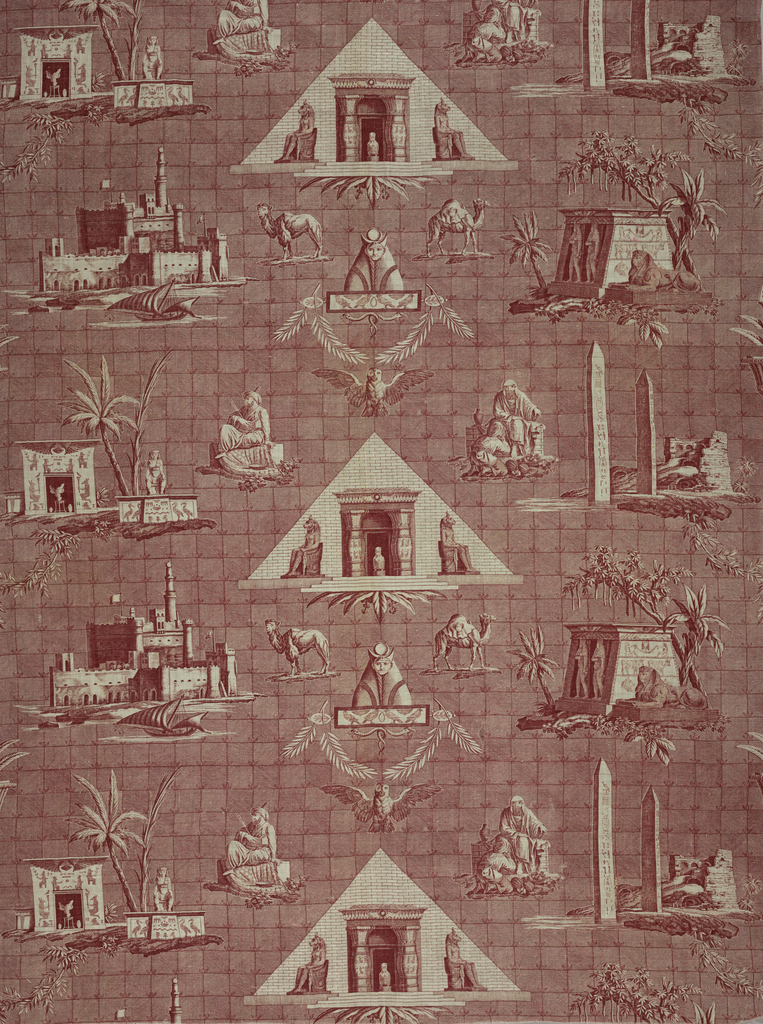 Textile, Les monuments de l'Egypte
This is a Textile. It was company: Oberkampf & Cie.. It is dated ca. 1808 and we acquired it in 1995. Its technique is printed by engraved plate (short plate) on plain weave foundation; plate break line is visible within the leaves above the head of the owl. It is a part of the Textiles department.
This object was bequest of Elinor Merrell. It is credited Bequest of Elinor Merrell.
Its dimensions are
Warp x Weft: 156 x 99.5 cm (5 ft. 1 7/16 in. x 39 3/16 in.) Repeat H (pattern): 51.5 cm (20 1/4 in.)
Cite this object as
Textile, Les monuments de l'Egypte; Company: Oberkampf & Cie. (France); France; Warp x Weft: 156 x 99.5 cm (5 ft. 1 7/16 in. x 39 3/16 in.) Repeat H (pattern): 51.5 cm (20 1/4 in.); Bequest of Elinor Merrell; 1995-50-61