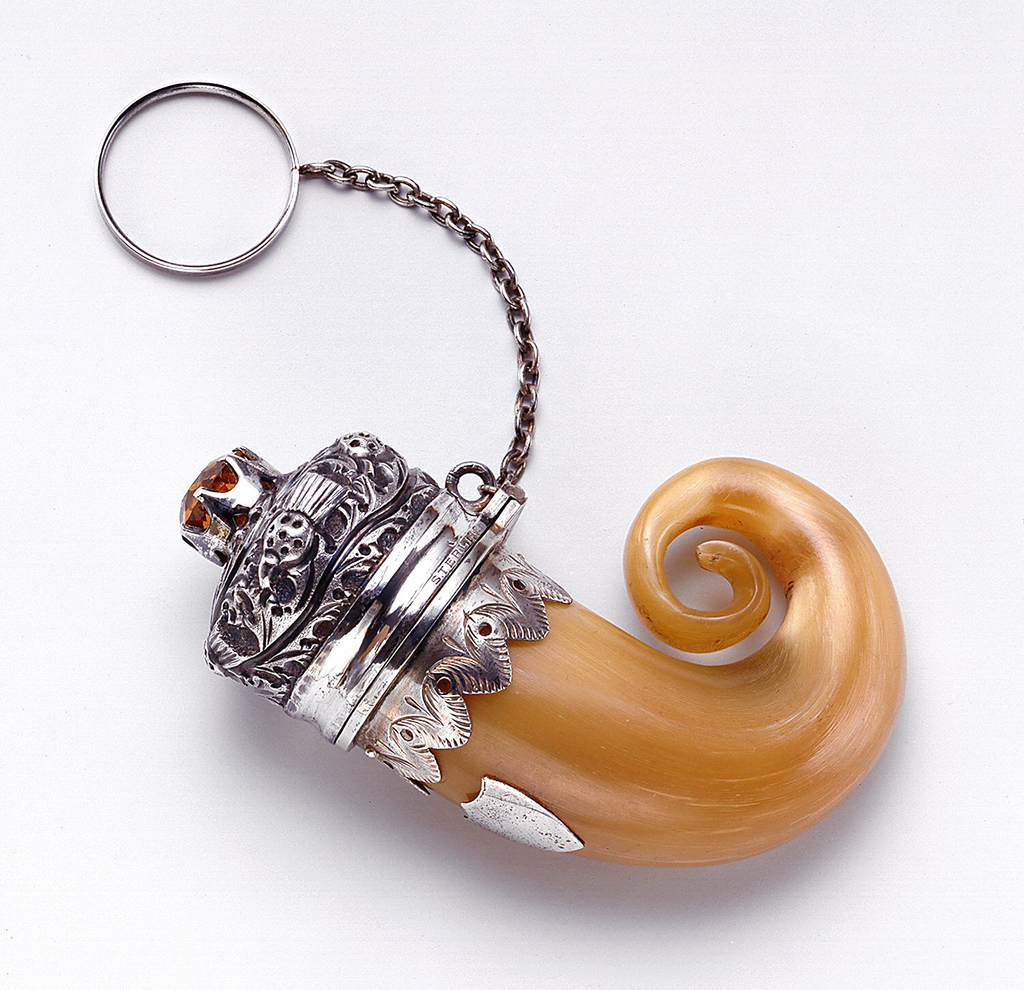 Object Timeline
| | |
| --- | --- |
| 1967 | |
| 1995 | |
| 2019 | |
| 2021 | |
This is a Vinaigrette. It is dated mid-19th century and we acquired it in 1967. Its medium is worked horn with applied repoussé silver, topaz. It is a part of the Product Design and Decorative Arts department.

Vinaigrettes, small ornamental containers fitted with perforated tops and sponges drenched in perfume or aromatic vinegars, were often carried by women to counter the foul odors of city streets, particularly during the 19th century before the advent of modern sanitation. This distinctive vinaigrette is made from horn heated and coiled, amplifying the horn's natural shape.
This object was donated by Unknown. It is credited Gift of Anonymous Donor.
Cite this object as
Vinaigrette (Scotland); worked horn with applied repoussé silver, topaz; Gift of Anonymous Donor; 1967-48-85