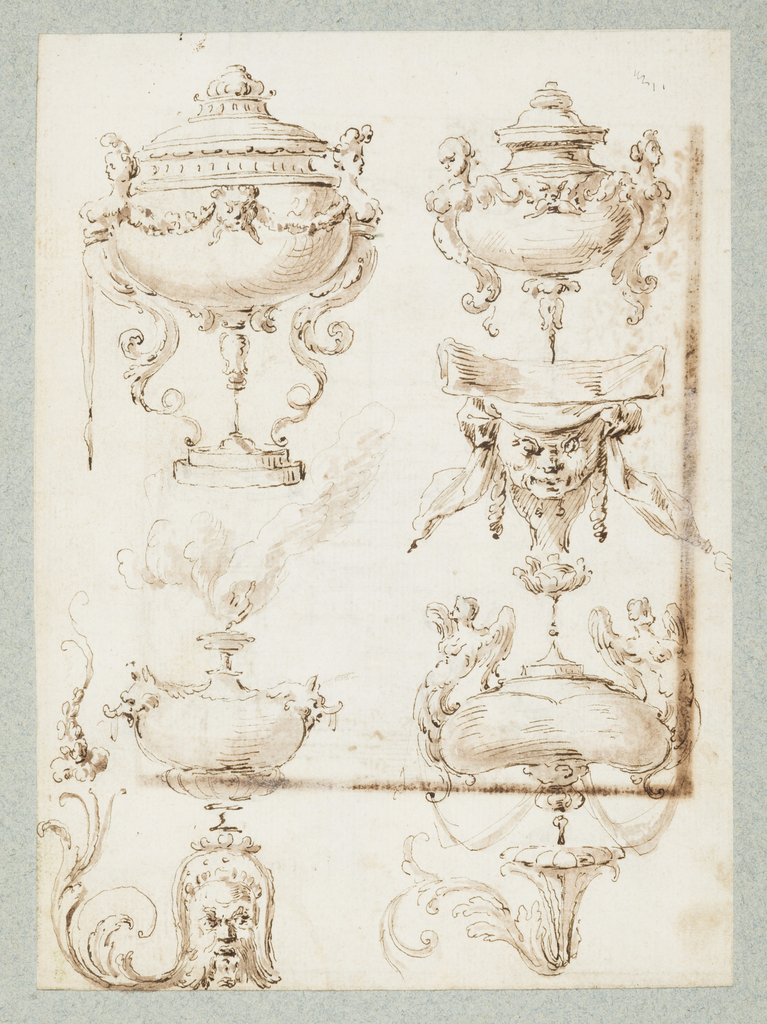 Album Page, Four Incense Burners, a Bracket and an Ornemental Motif
This is a Album page. It was designed by Gilles-Marie Oppenord. It is dated 1692–99 and we acquired it in 1960. Its medium is pen and brown ink with ink wash; verso: pen and brown ink. It is a part of the Drawings, Prints, and Graphic Design department.
It is credited Museum purchase through gift of Eleanor and Sarah Hewitt.
Its dimensions are
H x W: 205 × 150 cm (6 ft. 8 11/16 in. × 59 1/16 in.)
Cite this object as
Album Page, Four Incense Burners, a Bracket and an Ornemental Motif; Designed by Gilles-Marie Oppenord (French, 1672–1742); France; pen and brown ink with ink wash; verso: pen and brown ink; H x W: 205 × 150 cm (6 ft. 8 11/16 in. × 59 1/16 in.); Museum purchase through gift of Eleanor and Sarah Hewitt; 1960-102-5