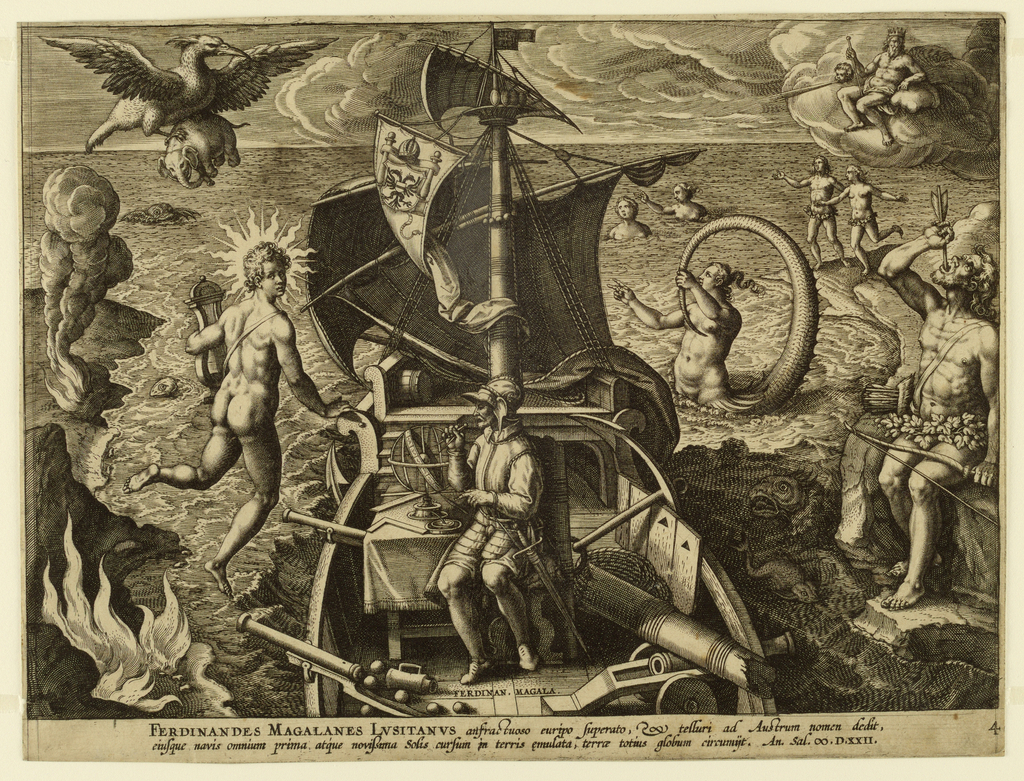 Object Timeline
| | |
| --- | --- |
| 1949 | |
| 2015 | |
| 2022 | |
Print, Ferdinandes Magalanes Lusitanus, plate 4 from "Americae Retectio"
This is a Print. It was created by Jan van der Straet, called Stradanus and engraved by Adriaen Collaert. It is dated 1580s and we acquired it in 1949. Its medium is engraving on off white laid paper. It is a part of the Drawings, Prints, and Graphic Design department.
It is credited Museum purchase through gift of Jacob H. Schiff.
Its dimensions are
21 x 28 cm (8 1/4 x 11 in.)
It is inscribed
Below image
Cite this object as
Print, Ferdinandes Magalanes Lusitanus, plate 4 from "Americae Retectio"; Jan van der Straet, called Stradanus (Flemish, 1523–1605); Netherlands; engraving on off white laid paper; 21 x 28 cm (8 1/4 x 11 in.); Museum purchase through gift of Jacob H. Schiff; 1949-37-2