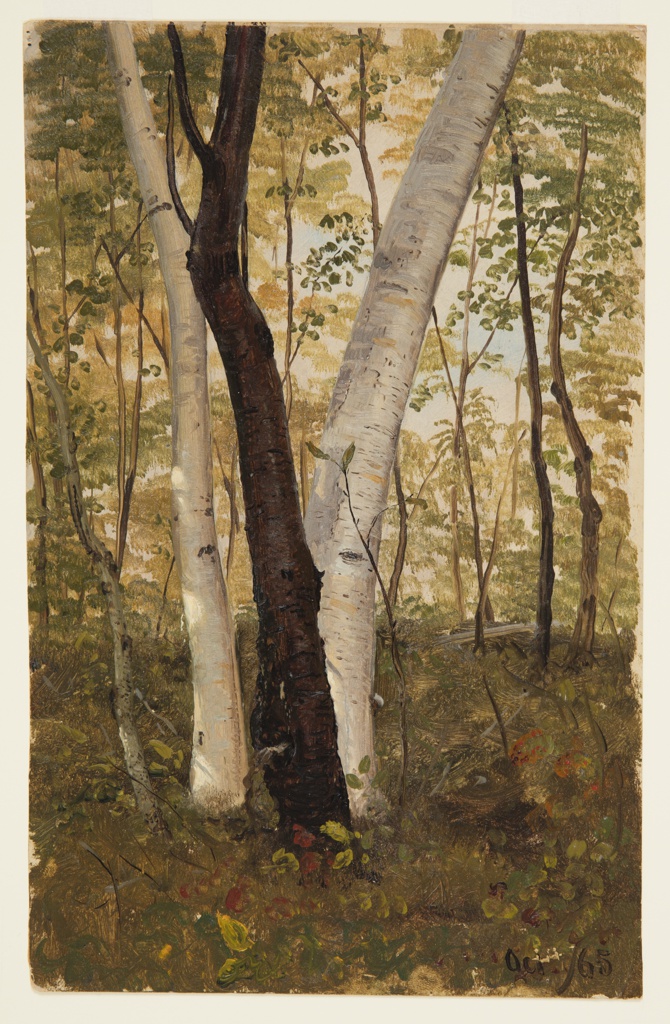 Drawing, In the Woods, Hudson, New York
This is a drawing. It was created by Frederic Edwin Church. It is dated October 1865 and we acquired it in 1917. Its medium is brush and oil paint, traces of graphite on heavy cream wove paper. It is a part of the Drawings, Prints, and Graphic Design department.
This object was donated by Louis P. Church. It is credited Gift of Louis P. Church.
Its dimensions are
Sheet: 29.7 x 18.8 cm (11 11/16 x 7 3/8 in.)
It is inscribed
Inscribed in brush and black oil paint, lower right corner: Oct. // 65
Cite this object as
Drawing, In the Woods, Hudson, New York; Frederic Edwin Church (American, 1826–1900); USA; brush and oil paint, traces of graphite on heavy cream wove paper; Sheet: 29.7 x 18.8 cm (11 11/16 x 7 3/8 in.); Gift of Louis P. Church; 1917-4-715