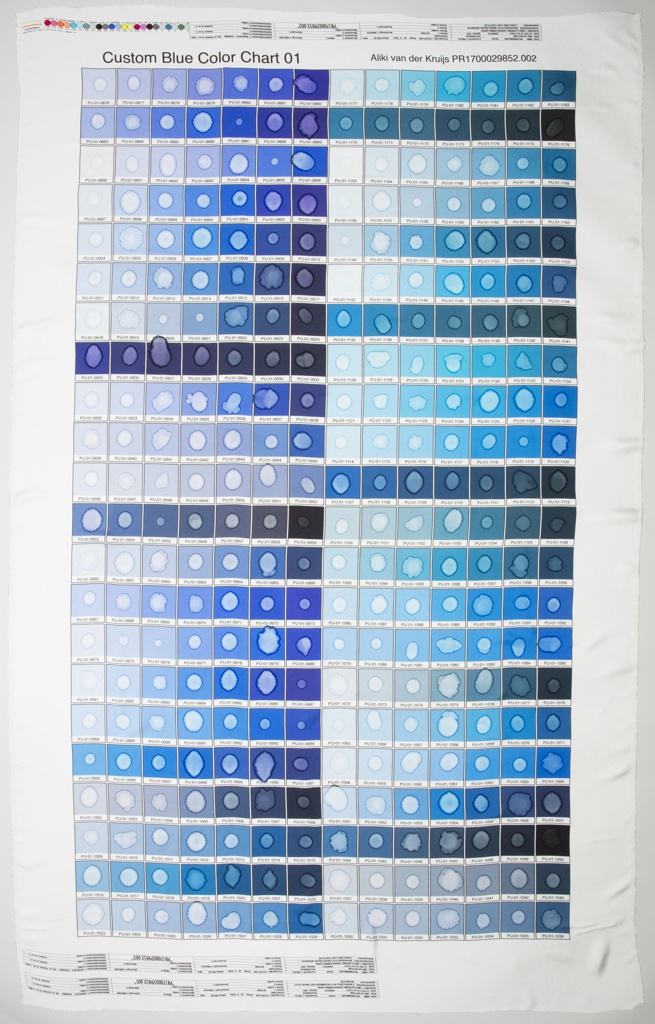 Textile, Color Sample Blanket
This is a Textile. It was designed by Aliki van der Kruijs (Dutch, b. 1984). It is dated 2016 and we acquired it in 2018. Its medium is silk. It is a part of the Textiles department.
In preparation for creating textile patterns using rainfall, Aliki van der Kruijs created this sample blanket that explores how digital printing inks respond to water before they are fixed with heat. A range of shades and tints are created as dye is lifted and deposited along the tide lines.
It is credited Museum purchase from General Acquisitions Endowment Fund.
Our curators have highlighted 2 objects that are related to this one.
Its dimensions are
H x W: 295 × 140.3 cm (9 ft. 8 1/8 in. × 55 1/4 in.)
Cite this object as
Textile, Color Sample Blanket; Designed by Aliki van der Kruijs (Dutch, b. 1984); silk; H x W: 295 × 140.3 cm (9 ft. 8 1/8 in. × 55 1/4 in.); Museum purchase from General Acquisitions Endowment Fund; 2018-20-1